Residential Plumbing Services in Orange County, California
Dreaming of a new kitchen or bathroom? For an almost instant makeover that goes easy on your budget, consider replacing the fixtures and faucets in your bathroom or kitchen. Adding fresh paint, new tile, cabinets and countertops will complete the look, without costly changes to the footprint or plumbing arrangement in your bathroom or kitchen. It's okay to dream! Just give us a call, and we will send one of our experts to look at your project for FREE! Your dream may become a reality--for a lot less than you think.
Are your faucets corroded, sticking or leaking? Replacing your faucet often makes more economic and energy sense than repairing it! If your faucet is a number of years old, it is running out of steam! More and more repairs will be needed! To avoid costly maintenance, simply replace the old faucet and add beauty and years of savings! Tip: By replacing several faucets at a time, you will SAVE BIG BUCKS in labor costs.
Services We Offer:
Full service water, sewer and gas
Remodels, additions, new construction
Kitchen and bath makeovers
Multifunction shower systems
Leak detection and repairs
Drain cleaning and sewer repairs
Copper repipes
Sewer repipes
Replace old and corroded fixtures
Water saving toilets
Tankless water heaters
Water filtration systems
Trenchless sewer lining
... and much more!
Recent Shafer Plumbing Projects in Orange County, CA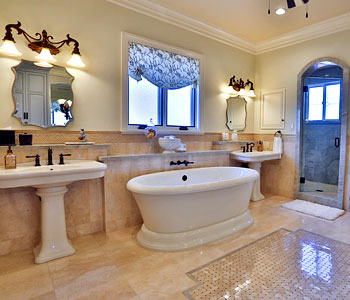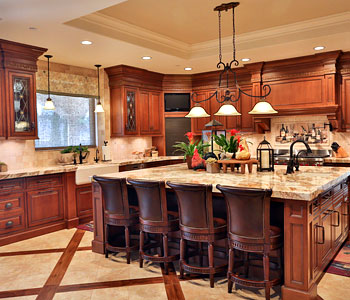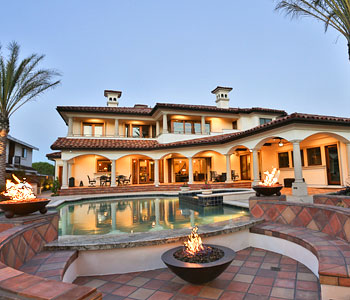 Your Plumbing Experts
Shafer Plumbing Contractors has been serving commercial, industrial and residential customers in the greater Orange County and Southern California area since 1989. We offer 21st Century products, technology and skill combined with the acquired know-how and proven, reliable service that only come with decades of experience. Whether your plumbing need is great or small, Shafer Plumbing Contractors is dedicated to meeting it.
All of our personnel, from master plumber to journeyman to office staff, are trained to understand and meet our customers' plumbing needs. No detail is too small to be overlooked.
"Steve Shafer and Shafer Plumbing Contractors have been working as subcontractors for us since 2001 on both residential and commercial projects. I find them to be highly competent plumbers, getting the job done well and on time. Recently, I have had several inspectors comment that the plumbing work (by Shafer Plumbing) on our job is the best they have seen. If a problem comes up (and not many do) Shafer Plumbing is on top of it. I enjoy working with them."
- Butch Burnett, General Contractor, JMC Concepts, Inc.
"In my home Shafer Plumbing Contractors changed my plumbing to copper, no leaks, no problems. Later they replaced all the fixtures in two bathrooms--even got my new large tub up my curved staircase without damage to either tub or staircase. They were courteous, professional and responsive to my questions and concerns. I recommend them to my friends, and will call on them again if I have a plumbing problem."
- Carol - Residential Customer Anaheim Hills
"Paul and I would like to THANK - Shafer Plumbing and their technicians for taking such pride in installing our Noritz Tankless Water Heater. Not only were their technicians prompt and professional, they cleaned up after themselves when the job was finished! It is comforting to know that we now have a Professional Plumber close at hand in the event we need additional work done at our restaurant."
- Paul & Cindy Vasquez, O.C. Taco Joint, Orange, CA